DENTURE REBASES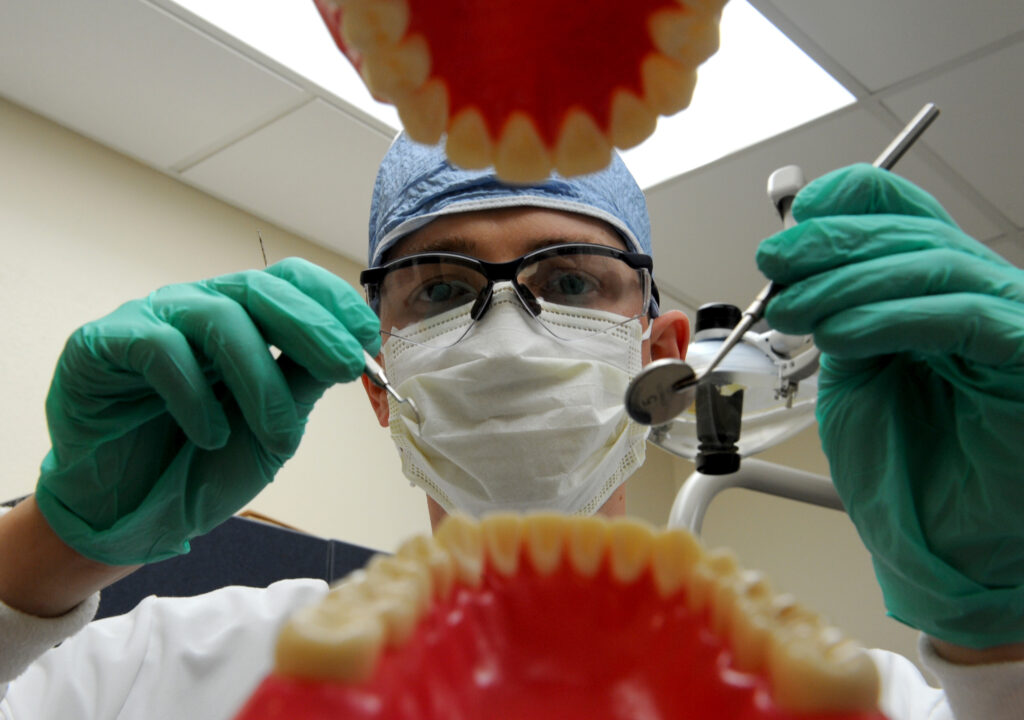 If your dentures no longer fit properly, it may be time to visit us. Implant Denture & Dental Center has the training and experience to rebase your current dentures to achieve an optimal fit. Best of all, you can schedule a free evaluation to determine which approach is right for your needs. If you'd like to find out how to improve the fit and function of your existing dentures, schedule an appointment with Implant Denture & Dental Center today. Just call the office or use the online scheduling option.
What is the purpose of a rebase?
Rebasing a denture corrects problems with fit, preventing diseased gums, and making your dentures more comfortable and easy to wear. Over time, your gum tissue often changes. That can leave spaces between your gums and the base of your dentures.Those spaces can cause the dentures to rub against your gums in a new way, which can be painful. It also makes enjoying your favorite foods difficult.
Rebasing is also necessary to correct the following issues:Imperfections in the base material
Defects in manufacturing
Discolored denture base
Refining the fit of immediate dentures
Unlike other options that only replace the portion of the dentures that make contact with your gums, rebasing dentures replaces the entire material at the base of your dentures.
What kinds of rebases are available?
Determining which material to use requires a skilled approach, which is why it's so important to work with a denturist with advanced training.
What are the advantages of rebasing dentures?
If your dentures don't fit, rebasing them may be a better option than replacing them. The perks of rebasing your dentures includes:
Cost
A rebase of your dentures helps you achieve a better fit without the expense of a new set of dentures. A rebase is an ideal solution If you are happy with the look of your dentures and they are still in good shape, rebasing can save you money.
Convenience
The process to rebase your dentures is faster than creating a new set of dentures, which is vital for men and women who have severe health or mobility issues.
If you feel that your dentures don't fit as well as they used to, schedule a consultation by phone or online with Implant Denture & Dental Center to determine if rebasing is a good solution.